In-person Vs Online Antenatal Classes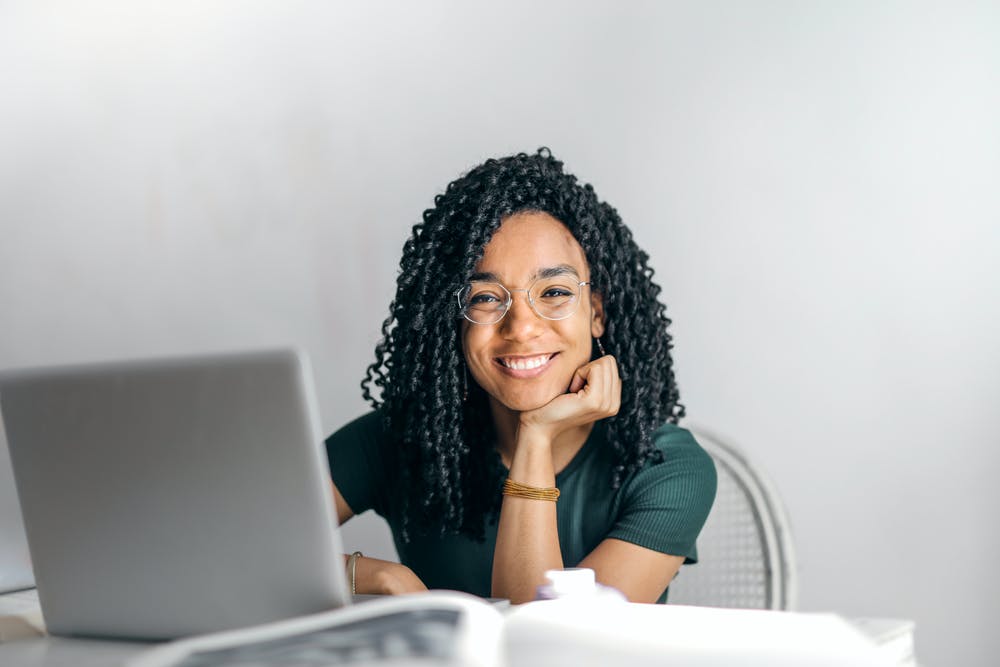 Taking an Antenatal Class is a really important part of your pregnancy education.
You may or may not have a really good idea of what you learn in an antenatal class, here at The Happy Baby Class, our goal is to educate expecting parents on the basics of baby care, labour, birth, breastfeeding and baby safety.
How Online Classes Differ From In-Person Classes

An online childbirth class is a great idea for some families, but an in-person class may be preferred by some, lets's take a look at the differences between online and in-person antenatal classes.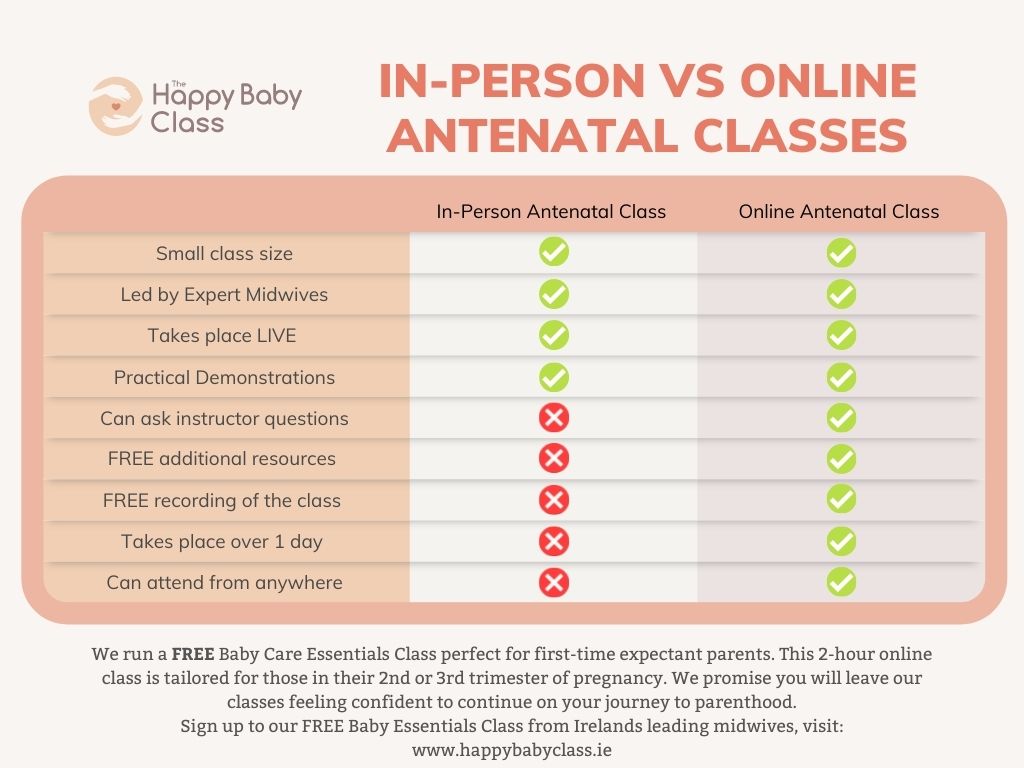 How Online Antenatal Classes work
The Happy Baby Class's Online Antenatal Classes take place LIVE on our very own online platform. Our classes are a mixture of text and live demonstrations by our Expert Midwife Instructors. It can be very difficult to understand some of the parts of the anatomy and the birth process with only text-based classes which is why we use several props to illustrate labour, birth, baby care and breastfeeding. 
Online Antenatal Class Instructors
All our online classes have been created by passionate and qualified antenatal educators that follow the most up-to-date information and stringent guidelines for teaching. You can rest assured that you will be taught by the very best antenatal educators. Each of our instructors is selected from a pool of the country's most experienced Midwives.
Which class is right for you?
You should find an online antenatal class that fits your schedule, your needs, and your budget. Our online class is the perfect solution for expecting parents. The Antenatal Masterclass provides full antenatal education in our compact 1 full-day class, taking place from 9:30 am to 3:30 pm on selected Saturdays.
With our small class sizes, you'll receive particular attention by having the opportunity to ask our instructors any questions you have throughout the class. After the class, you'll receive the full recording of the LIVE class you attended along with the class notes for you and your partner to rewatch anytime you wish. 
When to take an Online Antenatal Class
The Antenatal Masterclass is ideal for first-time pregnant women in their 2nd or 3rd trimester. This allows you time to incorporate what you've learned and to practice relaxation techniques and positions for labour.