The Importance of Attending Antenatal Education Classes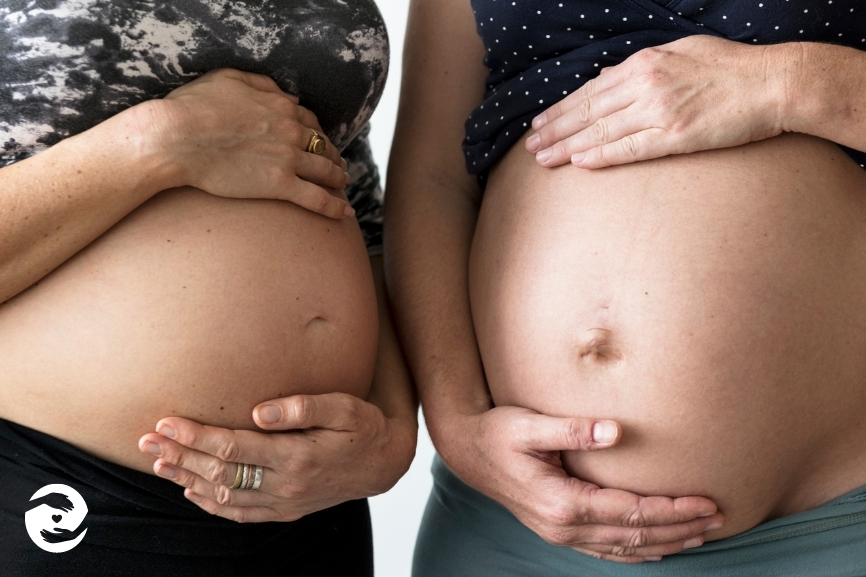 Antenatal classes help you to prepare for labour, the birth of your baby, and becoming a parent. Classes also give you practical advice on how to care for your baby as well as how to look after yourself in the postnatal period.
Antenatal Education classes are important to help women and their partners prepare for the journey they are on and the process of becoming new parents. Classes will equip you with the knowledge and skills you need to adapt to this new journey, they also give you all the information to prepare you for childbirth and parenthood.
The Aim
The overall aim of Antenatal Education is to support improvements in the health and wellbeing of babies, pregnant women, and their partners throughout the antenatal and postnatal periods. (National Standards for Antenatal Education Ireland 2020).
Antenatal Education is a vital element in the preparation for childbirth and parenting for many couples. Antenatal classes allow you to become empowered to make the best decision for you and your baby, allowing you to have full autonomy over your body and preparing you for any eventualities that may arise. They teach you many different coping mechanisms should a situation arise and allow you to make the most important decisions for yourself and your baby.
Statistics show that women who attended antenatal classes have a much lower risk of Caesarean section and were about half as likely to bottle feed while in hospital compared with non-attenders. They received better information on contraception, breastfeeding and baby care. Women who attended classes and applied the techniques learned were more satisfied with the experience of childbirth. (The Journal of Maternal-Fetal & Neonatal Medicine).  
A woman who attends classes will learn more about the physiology of pregnancy and delivery; she will be more aware of her role and will thus be in a better position to participate actively in the decisions that should be made with the doctor. (The Journal of Maternal-Fetal & Neonatal Medicine).
Importance of Planning
You might think you don't need to attend antenatal education, but if you compare it to planning a wedding or a major life event, there would be a lot of planning put into that event to make sure it runs smoothly and is everything you thought it would be. Preparing for your baby is the same as this, it is a major life-changing event that you need to be ready for so in turn you can achieve a positive birth experience and make the transition to parenthood that bit easier for yourself and your partner.
A great antenatal class should provide you and your partner with all the essential information you need to go into labour and birth feeling relaxed and capable. Here at the Happy Baby Class, our mission is to provide the modern parent with the knowledge to have a positive and happy birth experience.
Benefits of Attending:
There are so many benefits to attending antenatal classes that you might not be aware of and evidence-based research has shown that those who attend antenatal classes have
An increased chance of a vaginal birth
Lower chance of needing to be induced
Better communication with healthcare staff as regards birth preferences
Higher likelihood of breastfeeding
Informed decisions regarding pain relief options and a decreased need for same
Overall increased confidence
Fewer nerves
Happier outcomes
All of the above points are things that run through your (expectant mother) mind on a daily basis throughout their pregnancy journey, as they prepare for labour birth, and beyond, so why not put your mind at ease, attend an Antenatal class and get the opportunity to ask a Midwife any questions or concerns you may have so you can prepare for this part of your life with confidence and courage and overall excitement as you are now prepared to meet your new arrival.
How We Can Help
We have a range of live online classes which you can attend from the comfort of your own home where you will get the chance to ask a midwife any questions you have throughout the class making you well-prepared for labour birth and more. You can see our range of available classes by clicking the button below.